Gold/Platinum Hosting

MagnaCom's "Gold" account is the premium service offering we believe to be incredible value for money. Your domain is hosted on a fast Dual DS3 connection (90Mb) by Sun Enterprise 250 servers operating with SunOS/Solaris 2.7 and running Apache 1.3.x. The servers are currently dual 300Mhz processors with 2Mb cache, 2Gb of RAM and 50Gb of hard drive space with redundant power supplies and daily tape backups.

With your account we give you more than enough space to build a good extensive website with 350 Mb of storage space with unlimited bandwidth - so do not worry about your site being too popular! Our only restriction on content is no illegal MP3s or adult content, for more details see the Terms of Service. You have secure shell access and the ability to run CGI scripts from anywhere on your account, and we provide several scripts for you to install automatically:
Matt Wright's CGI Scripts (FormMail, Guestbook, Random & Free-4-All Links)

Random Images & Sounds

Graphical & Text Counters

Excite Search Engine

Shopping Cart (with access to a 128-bit SSL)

WebAdverts
With MySQL and PHP3, Miva Engine and support for FrontPage 2000 extensions there are many options open to you. In addition you can have java chatrooms and we offer Real Networks G2 streaming ability. With your domain account you have many ways of manipulating e-mail for your domain: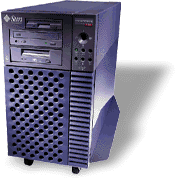 There is also the ability to have 25 sub-domains on your account, and to enable sharing of your space you can set-up 25 FTP accounts in addition to a space for anonymous access.

What else do you want? You can keep track of who is accessing your site with various Website Statistics scripts - we even have a Website Promotion script to help you list your site with search engines. If you would like help designing your site we can offer consulting services or make use of our design services, please contact us to discuss your individual needs and how we can make the internet work for you.

How much would you pay for all that? Most likely hundreds if not thousands a year from many web presence providers but we are able to offer this at just over 50p a day! Interested? First of all you need to choose a domain, use our Domain Search Service in the order section to check if yourname.co.uk or yourname.com is available. Then theres just a Quarterly Standing Order charge of £60.00 + Vat which includes continuing registry fees for UK domains (just £20 p.a. extra for .com/.net/.org).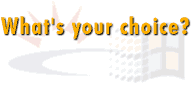 We now offer the choice of an NT based operating system for Gold hosting, with similar features but also offering ASP support, ColdFusion, DrumBeat and your own iMail server plus many other exciting features. Check out the Service Plan Comparison table to see the differences.

While the consensus holds that UNIX based webhosting is more user friendly than Windows, it is our belief that our Gold Control Panel for both the UNIX and Windows platforms makes both user friendly. However, UNIX does have some features, such as Telnet/SSH that make it easier to administer your webhosting account. Given the background of UNIX, which dates back into the early 1960's versus Windows birth in the 1990's, UNIX has had far more time to improve in efficiency and stability. The consensus is that UNIX based hosting is a more reliable platform for multi-user, shared-server hosting environment.

Many commercial applications, especially e-commerce packages, are developed for the Windows environment. While UNIX does have commercial support for popular applications such as Real Networks G2, Miva, and now WebTrends, the history of UNIX software development is Open Source, or GNU software (non-commercial). Therefore, many more commercial applications for e-commerce and web development are developed for the Windows environment. On the flip side, many open source applications which have gained tremendous popularity, such as Perl, PHP3, and mySQL were developed for UNIX operating systems under the GNU license. Commercial applications versus GNU software can easily distinguish which platform should be used when considering functionality.

For clients looking to create a simple website with little experience or dynamic features with GNU software (Perl, PHP3), we recommend a UNIX-based virtual server. However, clients looking for e-commerce add-ons for their virtual server or with high-end database or development needs, we recommend the Windows platform.